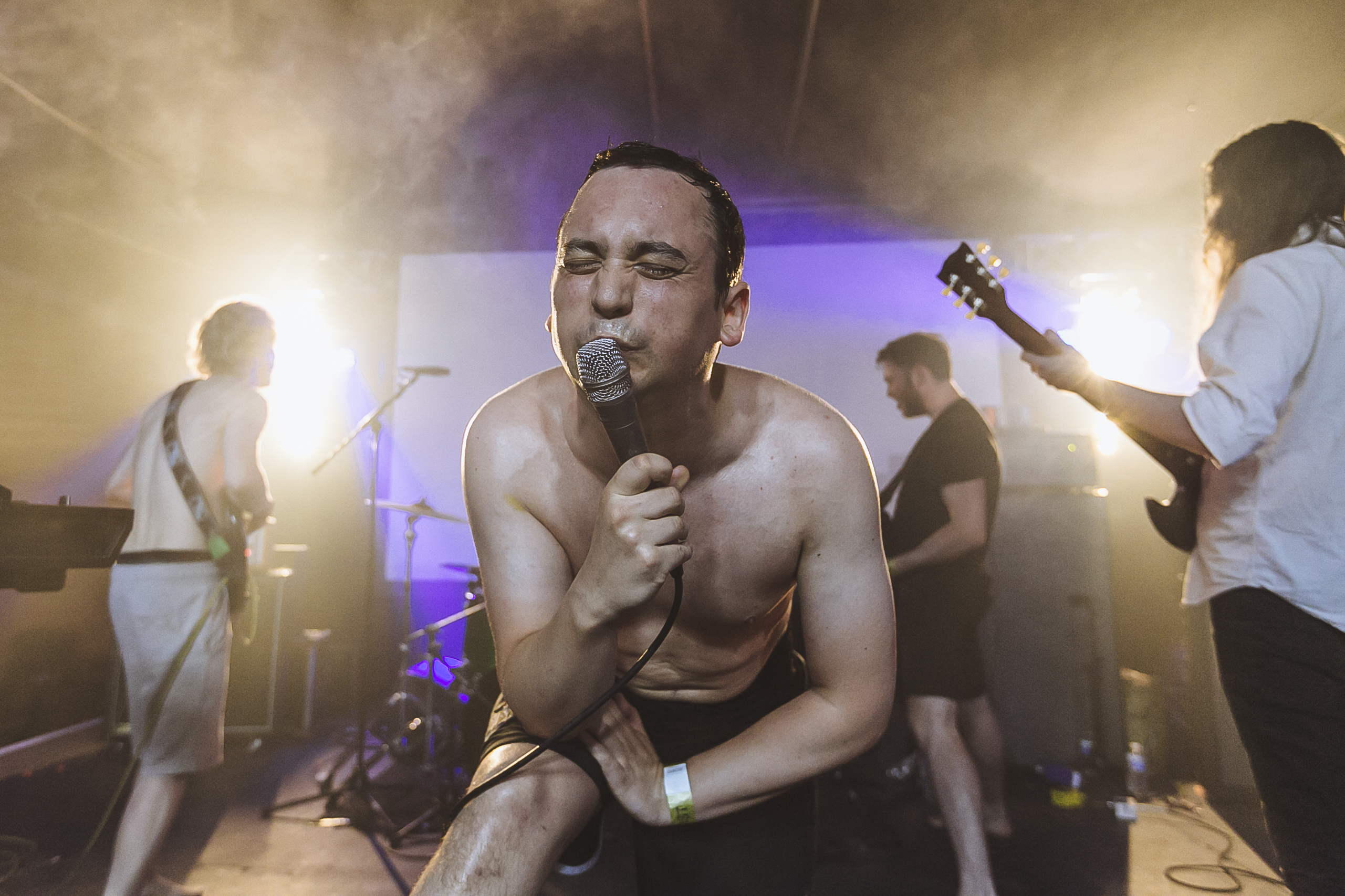 Supersonic are so chuffed that Pigs (Pigs Pigs Pigs Pigs Pigs Pigs) have been named BBC 6Music's album of the day with 'King of Cowards'!
It's fair to say that Supersonic has a long pigstery with this Geordie group. Since their first performance in 2017, we have hosted Pigsx7 at Hare and Hounds earlier this year (along with ever raucous Grey Hairs and Youth Man) and frontman Matt Baty (CEO of Box Records) was lead vocals in our #SSFest18 Saturday supergroup. This is on top of their sell out shows throughout the UK and Europe.
"70s heavy metal is played both straight and as some kind of art project"- The Guardian, 4 stars
It's so great to see this band getting the recognition they deserve. After recently creating an incredible mix of leftfield music for Stuart Maconie's Freak Zone Playlist, BBC 6 Music have named their sell out album 'King of Cowards' album of the day!
This second album does its damnedest to take the consciousness to its very limits. The period since Pigs' Rocket Recordings 2017 debut 'Feed The Rats' – a mighty tsunami of rancorous riffage and unholy abjection that wowed critics and wreckheads alike – has seen the band build on their incendiary live reputation far and wide. Perhaps the most relentlessly head-caving outfit of the present, alarmingly fertile, Newcastle scene, the band have all been busying themselves in a variety of activities, with Baty running Box Records (home of underground luminaries like Lower Slaughter, Casual Nun and Terminal Cheesecake) and both himself and bassist John-Michael Hedley playing in Richard Dawson's band (a Supersonic alum who also guests on the album), and guitarist Sam Grant has been working hard on a new incarnation of Blank Studios, which began its life with the recording of this very album.
This opus sees the band entering a new phase as a sleeker yet still more dangerous swineherd, with ex-Gnod and Queer'd Science drummer Chris Morley joining the ranks and a new approach being taken to its creation. The Iggy-esque drive to dementia, Sabbath-esque squalor and Motörhead-style dirt may still be present and correct yet the songs are leaner, the longdrawn-out riff-fests sharpened into addictive hammer blows and the nihilistic dirges of yore alchemically transformed into an uplifting and inviting barrage of hedonistic abandon.
We can't wait to welcome the pigs back to the Hare and Hounds in March, where they'll be joined by #SSFest18 favourites Cattle for yet another night of stormy amps and demonic drumming.
TICKETS ARE SELLING FAST! This might be the last time you get to experience the group play in such an intimate venue, SO DON'T BE A WALLY, and get those tickets NOOOOOWWWW